Day 2 continued with our facilitative workshop with the master of facilitation, Donna Ching. Our workshop started off with a quick excercise on Active Listening, how to deal with interventions in difficult situations and groups, and then a facilitating and recording role playing excercise on a case study that involved everyone. It was an experience to go through the process and witness the problems you would actually go through on a touchy situation or subject. The group did an excellent job in role playing for sure! Going through the mock meeting gave us time to practice and have the feedback we would need to solve issues you would experience.
The Active Listening exercise really stuck to me as it is one of the most difficult things to do in meetings, confrontations, and your everyday life. In our excercise, you really understand the differences with an opposing partner on a subject by just simply listening and repeating exactly what they said. When you listen to someone, you naturally start to build a defense in you mind and it takes away from listening to your partner, or whoever you would be talking to, and truly listening to what they are saying. That is definitely something I have done and can apply to myself.
To summarize the workshop, as a facilitator, we need to always have an open mind, not to patronize, practice and legitimize every single individual involved.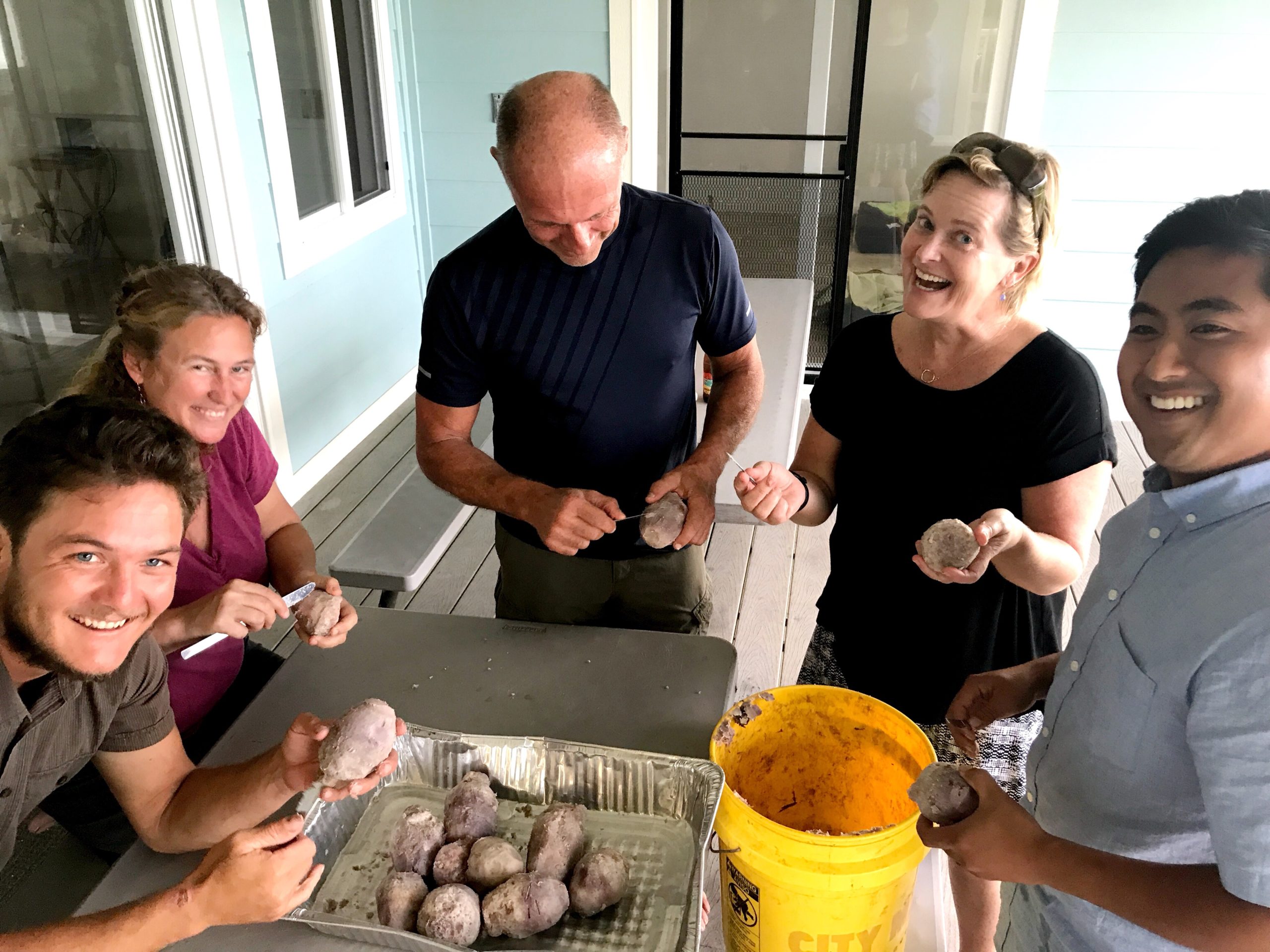 After the full day workshop, we all gathered for dinner at the Kamehameha Schools Beach House in Punalu'u (thank you KS and Dana) for dinner made by our very own Class 16 members Nick, Jayme, and Drew. Awesome and delicious laulaus, warabi, poke and taro!
To finish off the evening, 10-minute presentations were given by Nick, Drew and Dana on their organizations and what they do. It was a similar presentation to a "Ted" talk as Pauline called it. They shared their knowledge and history of their careers and operations and later allowed the group to ask questions and give feedback on their presentation.
We were fortunate to have some live Hawaiian mele by our very own Pauline and Will. For event inquiries, please contact us!