Greenwell Farms
https://www.greenwellfarms.com/
We visited Greenwell farms located in Kona on our third day.
Greenwell farms has a long history on island as an abundant farm but we focused mostly on the most recent timeline involving coffee.
In the 1980s some of property was sold and 400 acres were kept for coffee by Tom Greenwell. He is 4th generation of the Greenwell family. Tom says that his most successful square footage is a stand of coffee which includes a diversified fruit orchard.
Most of his workers come from the HTO program which is an agreement with Mexico to bring in workers from Mexico. He has been able to increase the number of workers through this program.

Greenwell Farms is the first mechanical farm in Hawaii which used machines to mass-produce coffee.
Cutting coffee trees down to a stump helps with coffee borer pest.

He is starting to cultivate black pepper which has become a lucrative plant at Greenwell Farms.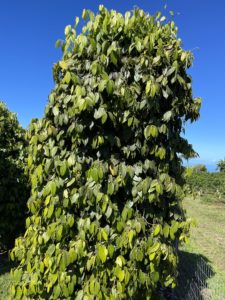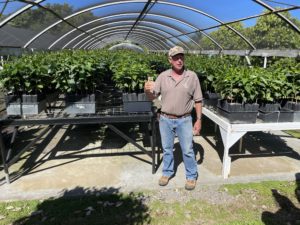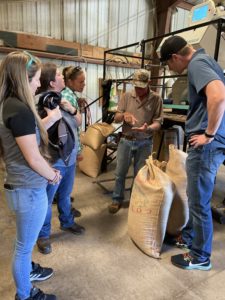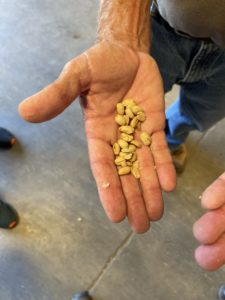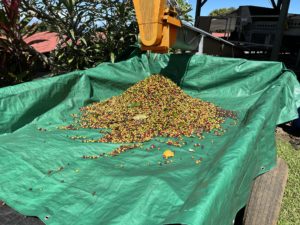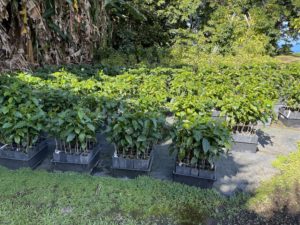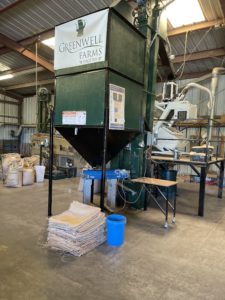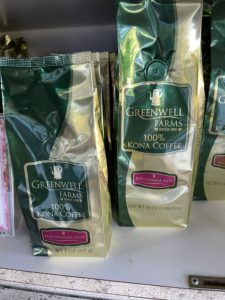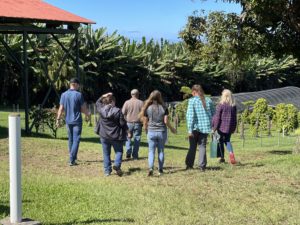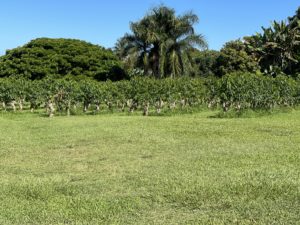 Ocean Era
http://ocean-era.com/
Ocean Era – formerly Kampachi Farms – is a Hawaii-based mariculture company focused on expanding the environmentally sound production of the ocean's finest fish.
Through innovative research and application of the best available science, Ocean Era will remain on the cutting edge of healthy, environmentally responsible seafood.