Thursday involved our final day of formal dress wear, worth a mention here because ties are feeling like nooses and feet are sore from lifted heels. Even the newly applied shoe glue is no longer holding together formal footwear unused in the islands for years (Yang).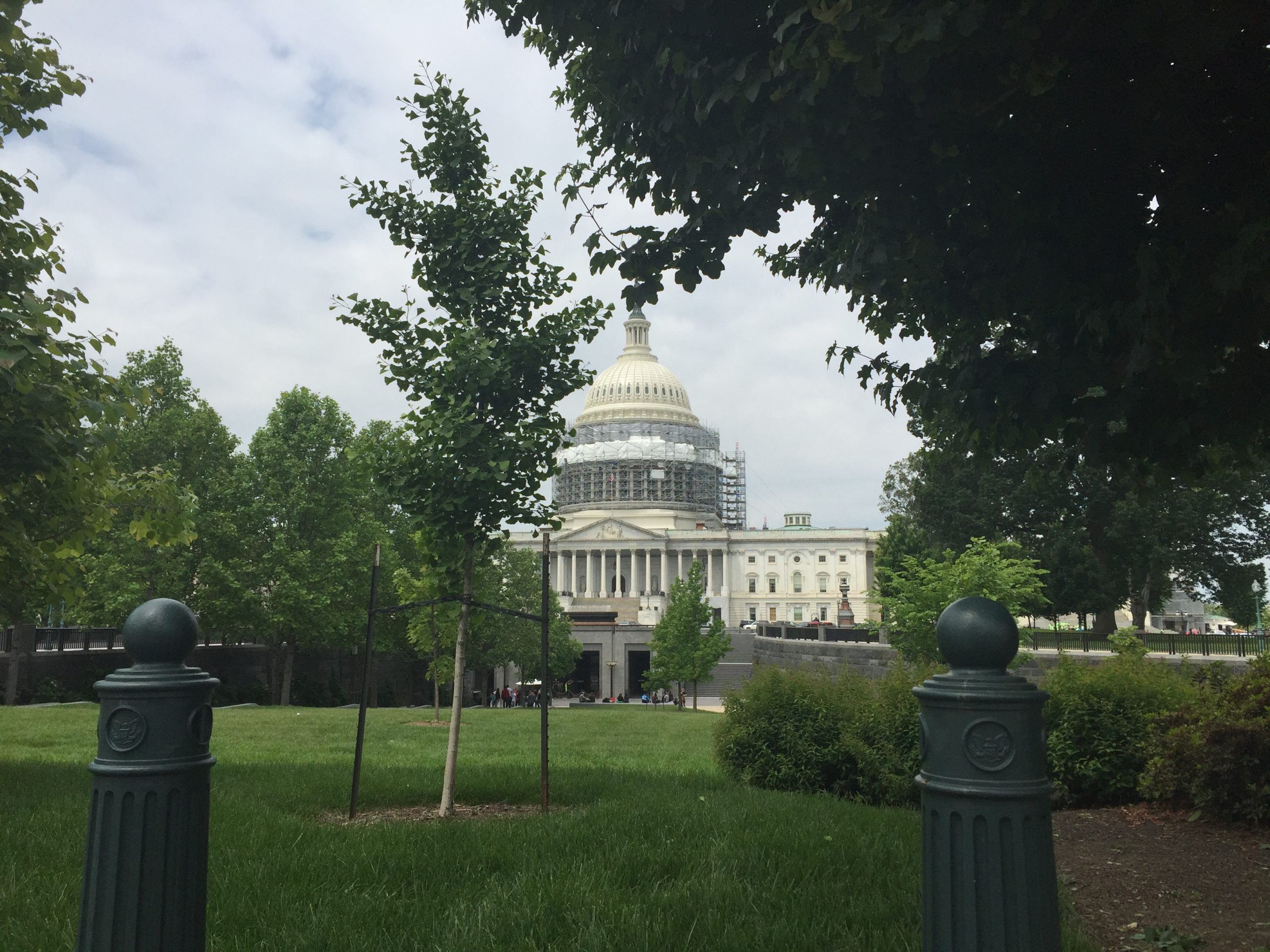 So onward we charged, at a seemingly slower and more amused pace than the locals, onto the Metro and through security to the Hart Senate Building and met with Congresswomen Hirono's staff for a guided tour of our nation's Capital Building. Our guide was an intern from Hawai'i who worked as an intern in Hirono's office. We walked through the halls of our Capital taking in grandeur statues at every turn, exquisite paintings on nearly every surface, and the lavish detail on doors leading into impressive meeting rooms such as the Old Supreme Court Chamber. The gravity of the great notables that have walked these halls before us was palpable.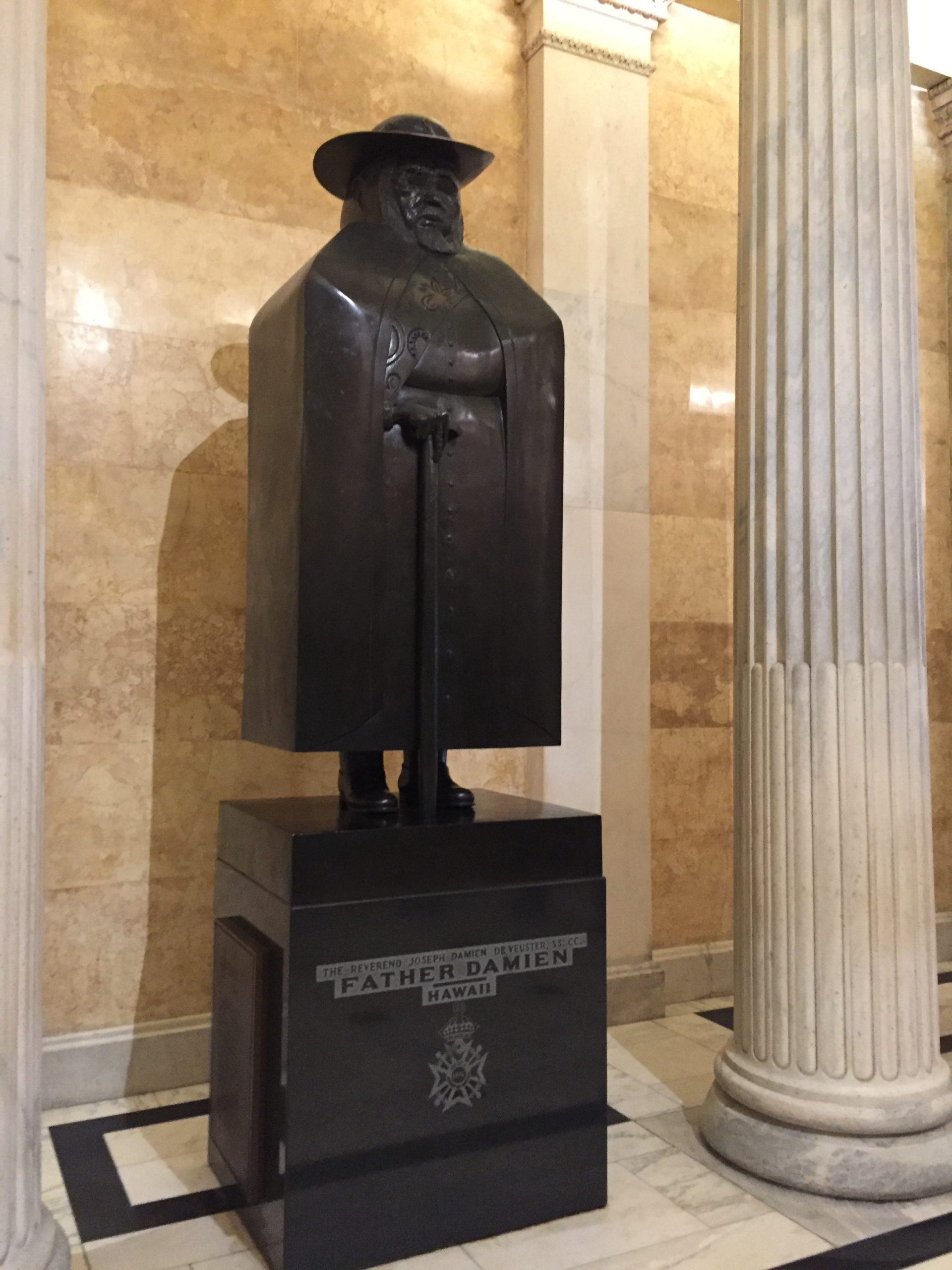 Our morning meeting with Representative Gabbard's staff was led by David Chun who guided us through underground tunnels back to the Capital where our Representative was in the midst of voting. We waited in the hallway outside of the House Chamber alongside anxious reporters who chased after House Minority Leader Nancy Pelosi as she appeared quickly between sessions. Our 5 minutes with Representative Gabbard proved encouraging and we appreciate the time she took to meet with us during an obviously busy schedule.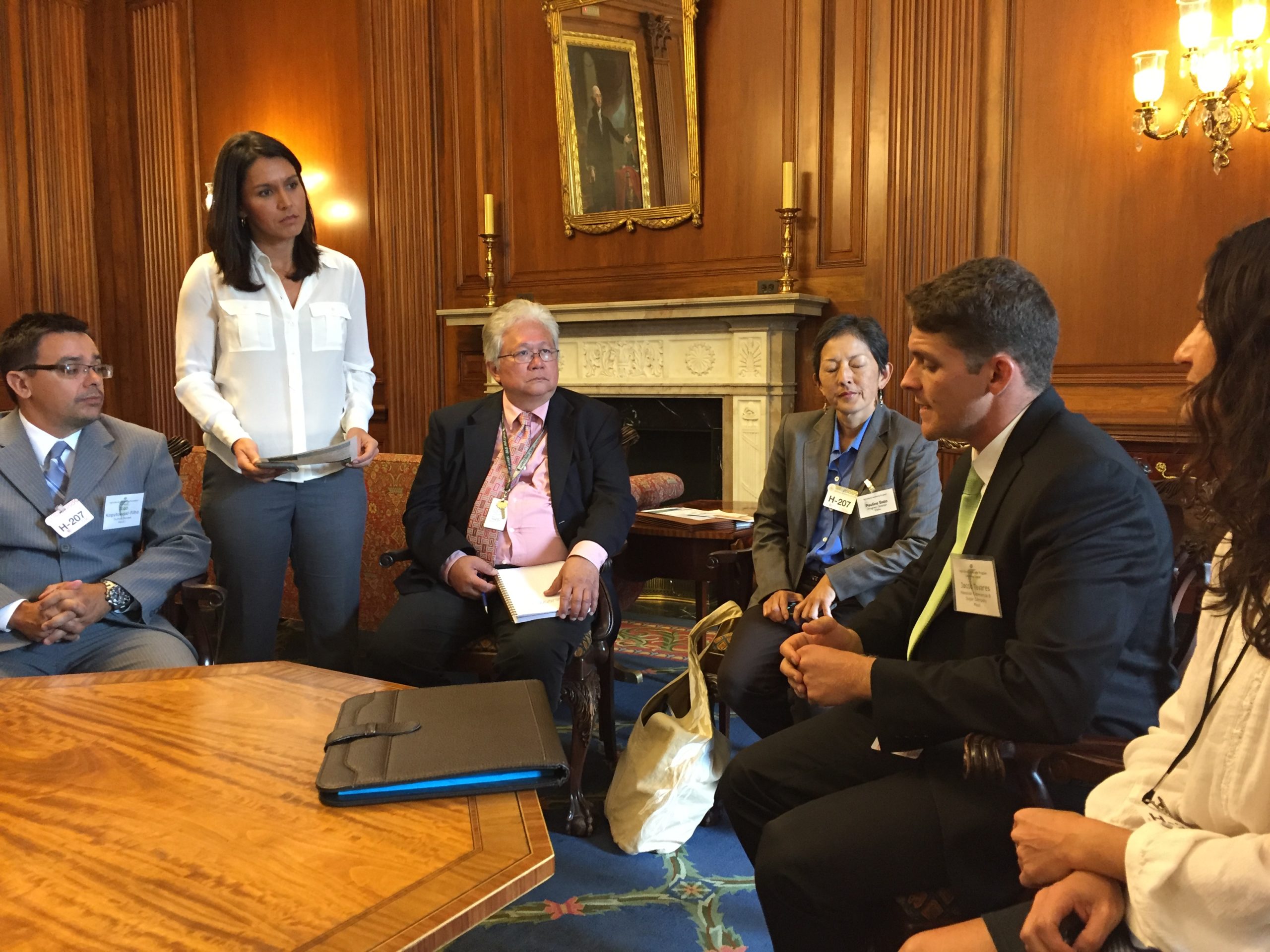 Our afternoon appointment involved taking the Metro and bus. The integration of bus and train made it convenient to utilize both (after some payment logistics). Arriving at the EPA building, through more security, we met with EPA staff Kevin Keaney and Rick Keigwin. Through our stimulating conversation, it was apparent the extent of knowledge and experience they bring to their positions. We appreciated the time they spent with us during a relaxed and open discussion.