10/25/15   4:00 a.m.  I began our last day of the trip in pre-dawn quiet calm under comfort of the waning moon and a blanket of stars, with the sound track of wind rustling the trees and an occasional snore in the darkness.  I've never slept out in the open before, one of many firsts I feel privileged to have experienced as a part of Class XV.
Great breakfast of fried rice w/portuguese sausage (mahalo Lisa W – I nominate you to be our designated chef for all trips), leftover venison, fish, shrimp, bananas, bread, POG and Joao's MacGuyver-ed French press coffee.  Always impressed by how casually and comfortably our ohana shakes its groove – working together, doing their thing, cooking, cleaning up, prepping for the day – it's like we've traveled together for years.
Kudos to Taylor for polling the team for our National Trip and Kori who tallied the results.  Oregon here we come!
Any day that begins in the ocean is a plus, even more so if it's tromping through swampy mud in the Keawanui fish pond.  Kalaniua Ritte gave us a short briefing then we split into two teams – Fred Flintsones busting ass on rock wall duty, and the foliage crew with the challenging (NOT) job of pulling three buckets of mangrove shoots and re-planting them along the outer pond wall.  These will eventually grow into trees that protect the pond and serve as a barrier to prevent unwanted folks from fishing on the wall.  I was on the planting crew and Kahekili our guide did a good job explaining their caretaking practices and showing us their fish cages and budding oyster operation, both of which are still a ways from producing any sizeable yields.  We enjoyed a nice dip in the lagoon and the spring-fed fresh water pool – what a refreshing bonus!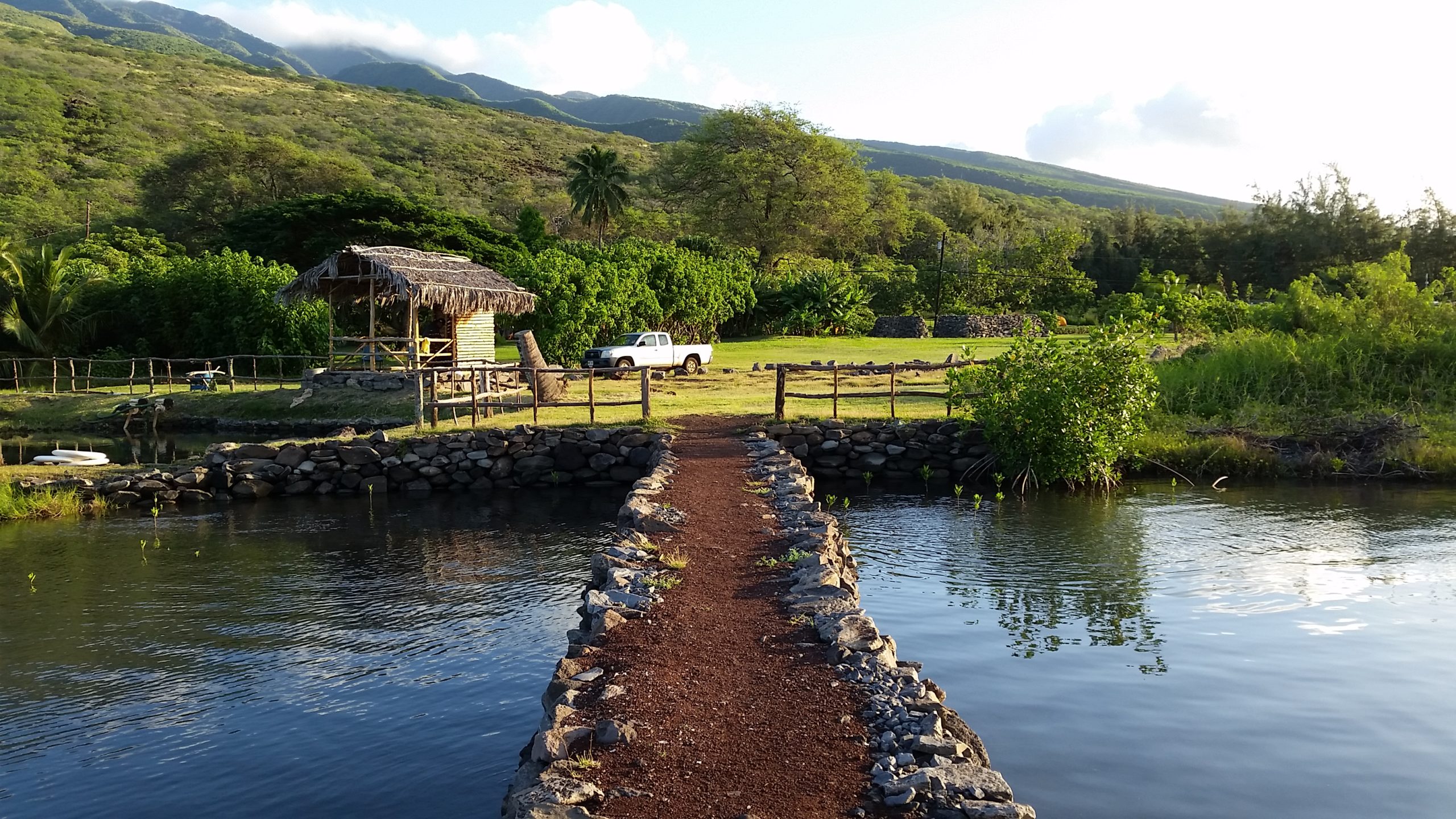 Next we met to debrief our trip and jot down wants/wishes for our trip to D.C. and Oregon.  Bid aloha to Keawanui at 10:30am; next stop Maunaloa, where we met with Clay Rumbaoa, Pres and CEO of Moloka`i Ranch.  Under shade of a monkeypod tree we learned about the Ranch:  1,600 head of cattle pasture-fed on 56,000 acres.  To paraphrase Clay, economics dictate there's no profit (or ability) to mass-produce for the low-end beef market, so they're targeting the upper-income market by producing the best, highest-quality beef possible, which is why they're focusing on higher margin, premium-quality, certified wagyu beef.  They put their money where our mouths were and treated us to an incredbile lunch of burgers and steak.  Awesome meal – I wish we could pick up some of those Molokai burger buns.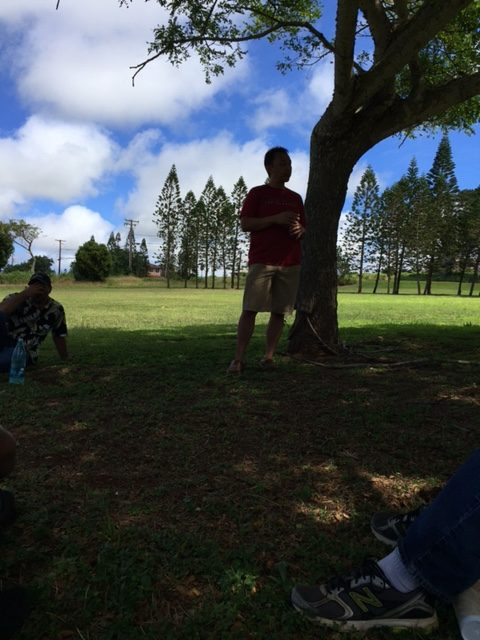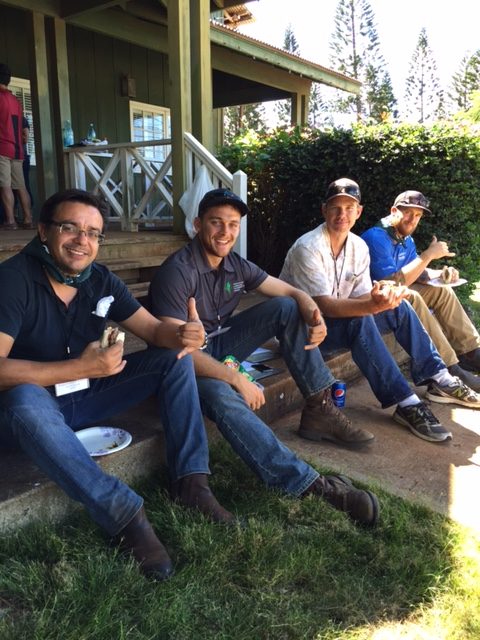 Note for future trips:  it would be great to have a way to buy and ship stuff from the farms we visit – then we can repay their courtesy with our business, and I would have gladly bought Maui Wine and Molokai Beef if we didn't have to refrigerate and haul it around 4 days.
We made a pit stop and I picked up an ono chocolate milk-shake from the self-serve f'real machine.  They would kill it with a home version – like Keurig coffee for ice cream junkies.
Our last stop was Dow Agro-Science/Mycogen where Kirby Kester and Adolph Helm gave us a tour and talk.  I gotta admit, not having slept well for three nights and with a belly full of burger, I was wiped out by this time and only processed  half of what they said.  But my overall impression was they did a good job giving an overview of what their facility does, and presented an effective counter-point to the accusations being hurled at them by No GMO advocates.  It's a white-hot subject that won't cool off anytime soon.
Bid aloha to Moloka`i and arrived home to Honolulu for an immediate shower, dinner and bed for a welcome night's sleep, filled with memories of another great trip and many thoughts and ideas of how to apply what we learned.